The new United States national team head coach Gregg Berhalter said that he is happy to take charge of the team. He said that there are some good players in the squad and that it is up to him to make sure that they play as a team.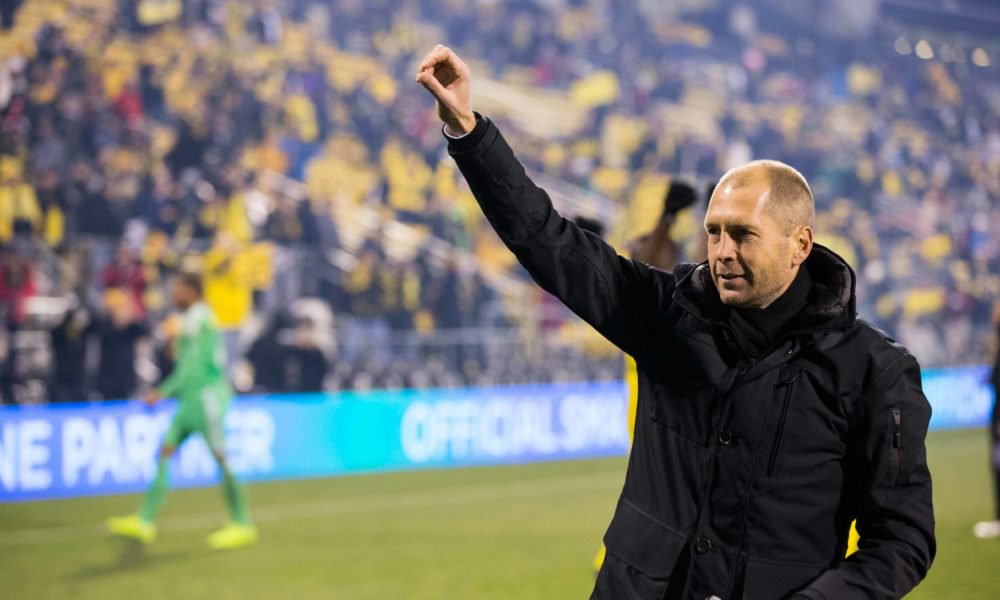 He was recently in Germany to meet US players playing in the Bundesliga as well as German football officials. He said that it is a good thing for United States players to play in the Bundesliga as this allowed them to get more experience. He said that the Bundesliga is one of the best league in the world and it is important if you want to become a top national side to have your players to play in the best leagues.
He said that the long-term objective of the team is to qualify for the next World Cup in Qatar and make sure that they have a good performance there. He said that it is not enough to earn your qualification and only to be eliminated at the group stage.
On a shorter-term, it is important that the team learn to play collectively and have a good team spirit. He said that if you want to succeed in football you need to learn how to play together and this is what he wants to instill in the team.
Gregg Berhalter said that he has been following the United States national team closely in recent months and he knows that there is a good potential. He believes that there are some really good young players coming through the ranks and it is important that you develop them properly and gives them the opportunity to shine on the big stage. He believes that there is plenty of work to be done and he is ready for it.