Chelsea are one of several teams interested in signing highly rated Real Sociedadstriker Alexander Isak who impressed for Sweden at the Euro 2020 tournament being played across several European countries this summer.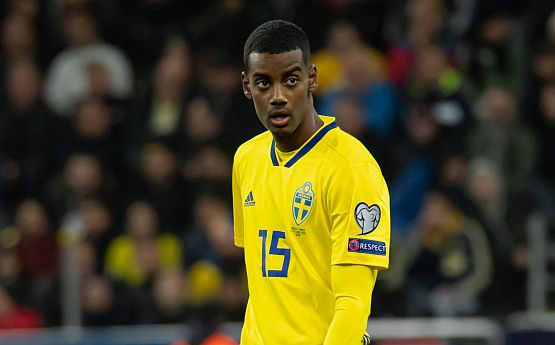 The Blues' interest in Isak was confirmed by media portal Noticias de Gipuzkoa. Apart from Chelsea, other Premier League clubs like Arsenal and Liverpool have been linked with the 21-year-old who won the La Liga Young Player of the Season at the end of the last campaign. He was rewarded for a stellar season with Basque club Real Sociedad.
Swedish international Isak was a former teammate of USA international Christian Pulisic. He shared the Borussia Dortmund dressing room with the USA player briefly before moving to Real Sociedad in 2019. Isakalso played for Dutch team Willem II on loan while he was a Borussia Dortmund player.
On his arrival in Spain, Isak spoke fondly about USA international Pulisic and England international Jadon Sancho as he said that he would be keeping tabs on the two attackers despite his transfer from Borussia Dortmund to the Spanish La Liga. Isak told popular media outlet Goal that Pulisic and Sancho are his good friends despite not playing with them for long at the SignaIduna Park.
The future of Isak at Real Sociedad has been discussed in the media after an impressive campaign for Sweden at Euro 2020. He could not prevent Sweden from leaving the tournament at the round of 16 stage. The Swedish team lost 2-1 to Ukraine at the end of extra time to bow out of the competition. Isak didn't score at Euro 2020 for Sweden but he was a thorn in the flesh of the opposition defenders.
He has a €70m (£59.9m) release clause in his Real Sociedad which won't be much of a problem for Chelsea and the other interested clubs. Isak could link up once again with USA attacker Pulisic at Chelsea if the Blues secure his transfer this summer.